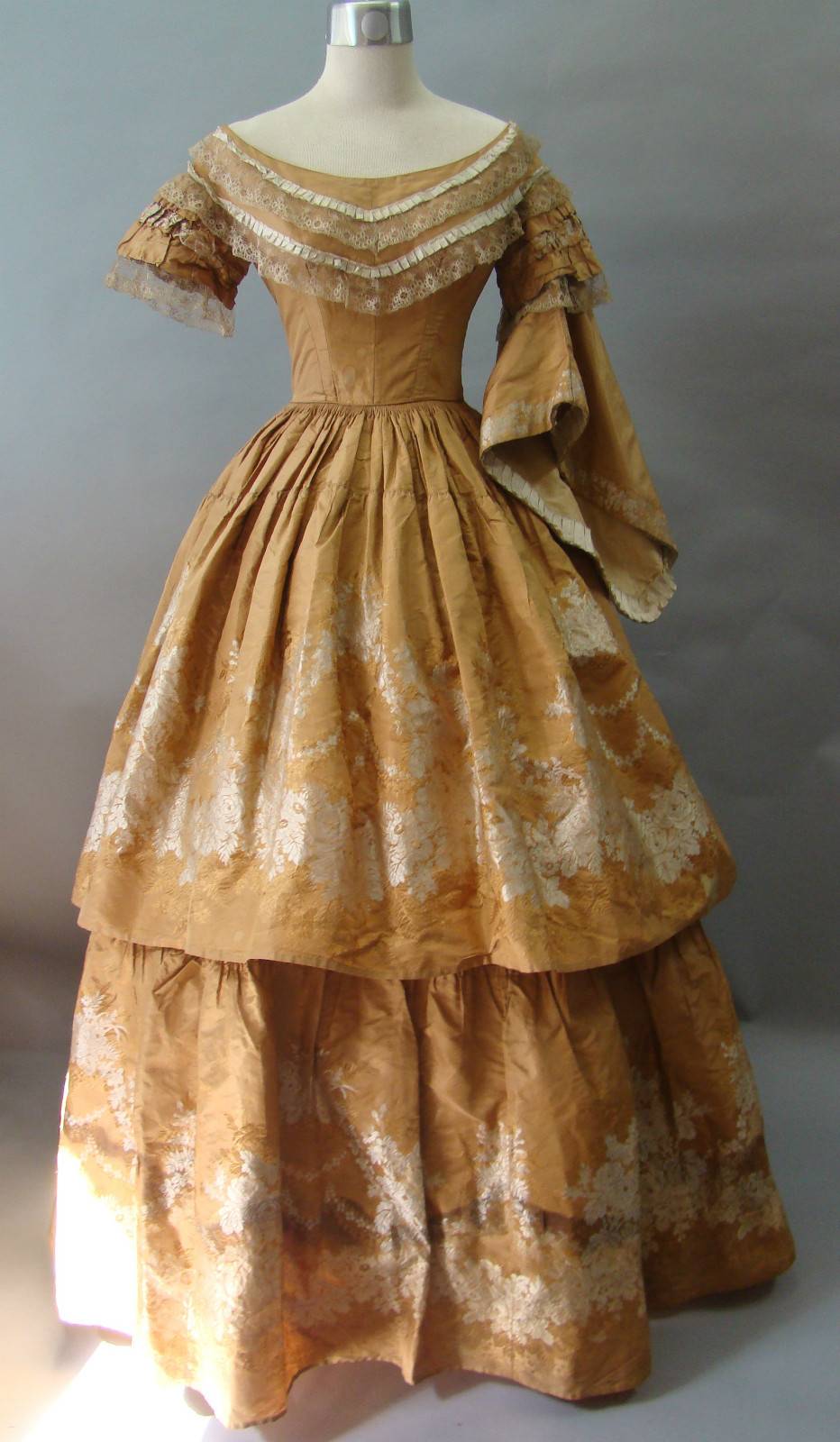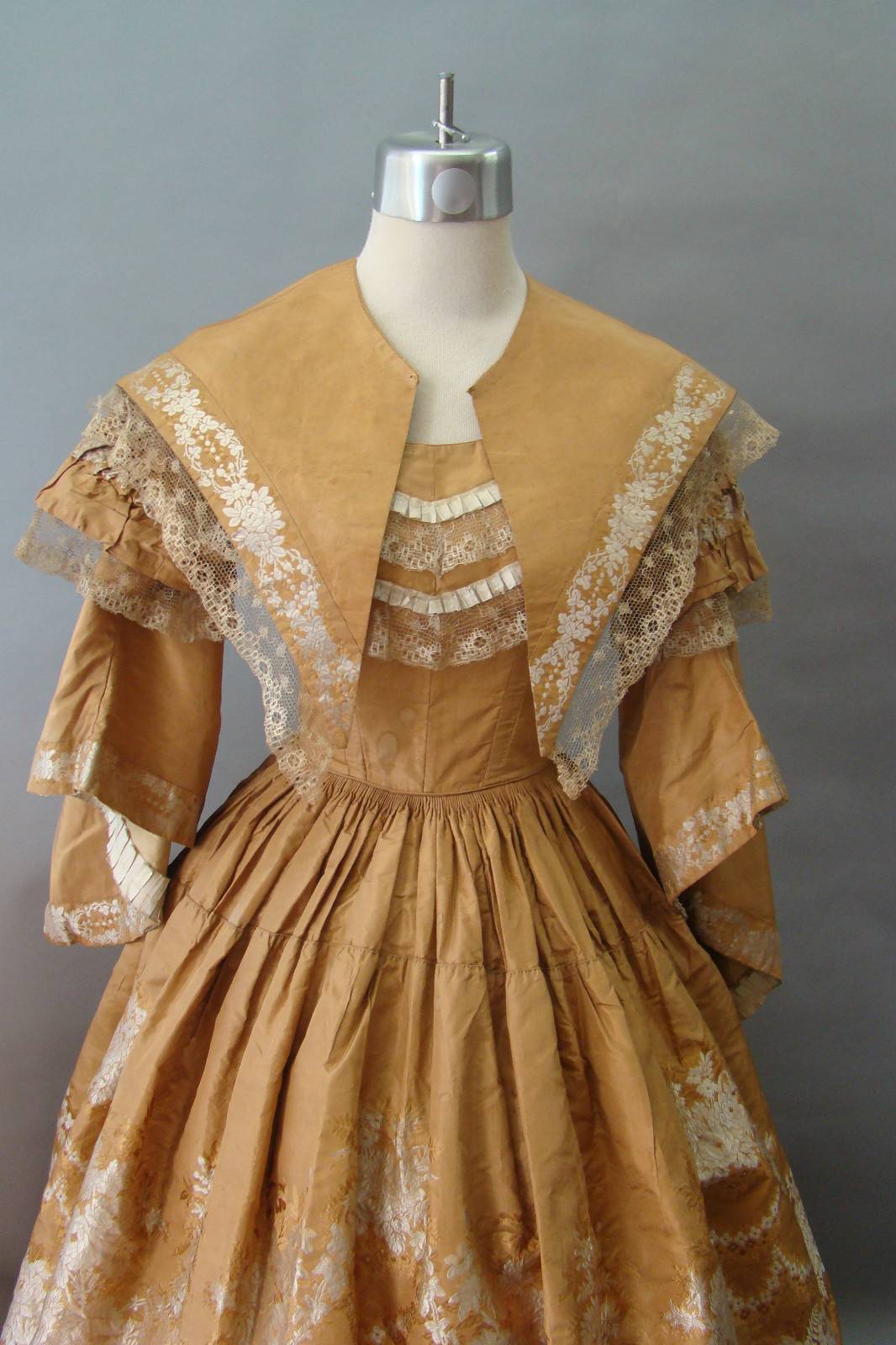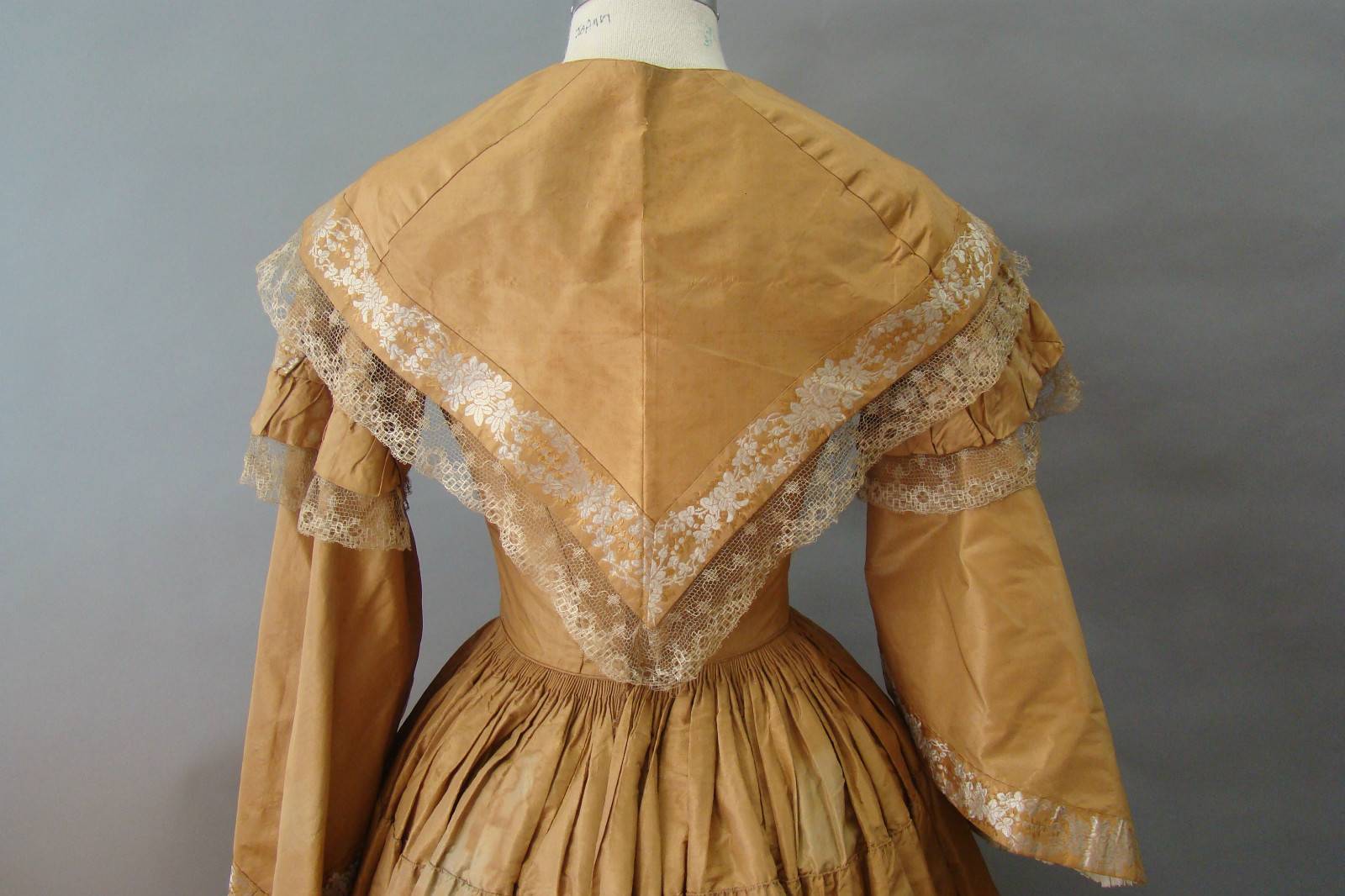 Victorian Dress from the 1850's.
This particular dress has two flounces hand stitched to the silk underskirt. You will also see three flounces on skirts. The type of fabric used is woven "a la disposition". It means that fabric was woven to make exactly this type of dress. One purchased the plain silk taffeta for the bodice and sleeves. Then you purchased as many panels as you wished to make the flounces on the skirt. There was also separate fabric woven in ribbon-like strips for trim. This dress has detachable pagoda sleeves and pelerine. Without them the dress is a ballgown; with them it would have been appropriate for day, with a chemisette and undersleves. The short sleeve has three puffs, plain, ribbon, and then plain again. The bodice has applied trim of pleated silk ribbon and lace. The pagoda sleeves were basted on. The back fastens with hooks and eyes. The skirt is cartridge pleated all the way around. The bodice is lined with polished cotton.
---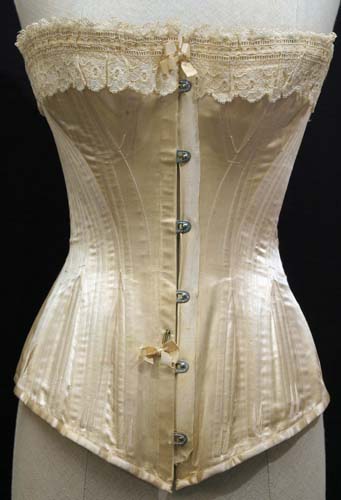 Antique Victorian Corset from 1890. Cream white satin fabric.
---